A Job Template is a comprehensive explanation of your desired position, its necessary requirements, any requests for applicant information, and pre-screening questions. When creating a template, job elements are combined to create the job template, which becomes the online application all candidates will use to apply.
Job templates are broken down into three key elements, which contain various content libraries. Once the content is created, it's pulled individually from the element libraries when assembling a job template.
Information Elements
Elements in this library contain information about your company and general job information such as Departments, Employment Type, Company Description, Job Description, Benefits, Video, and Custom.
Applicant Elements
Elements contained in this library are used to collect relevant applicant information including Certification Statement, Employment History, Education History, References, and Question Sets (standard and automatically-scored).
Processing Elements
Elements in this section typically are configured by your site Administrator and will be used when processing applicants, such as job Workflows and Reference Forms.
The Job Template Library
The Job Template Library is the full list of all job templates that can be accessed from the Job Template tab on the menu. The default view will be displayed in order from the most recent, and the columns can be sorted or you can sort by selected departments.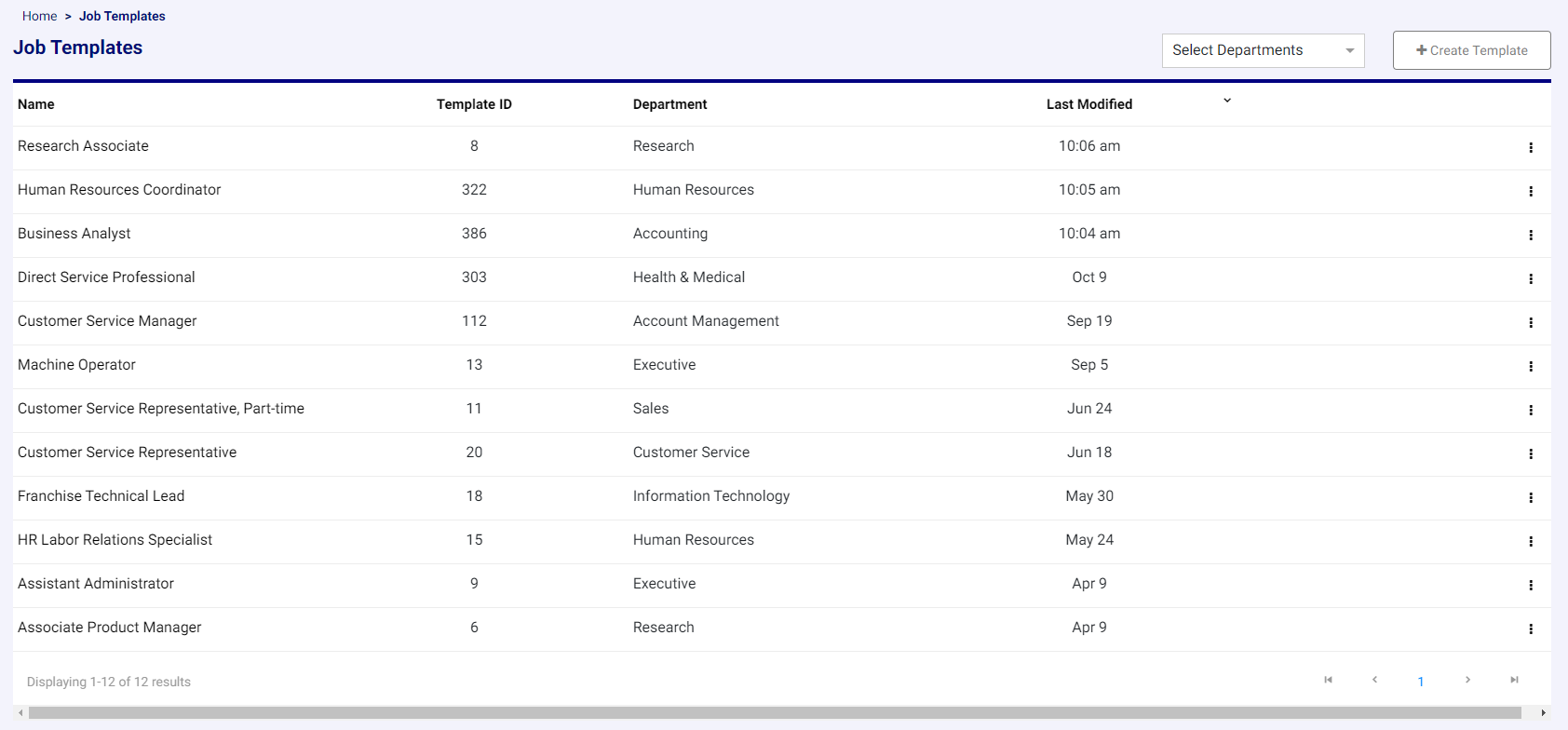 Note: Creating and saving a Job Template to the library does not make a job posting available to applicants. You must take action to post the job.