Open a Job and select the Applicant Sources tab.
Click Generate New Tracking Link.
On the pop-up, Select Source by using the drop-down to select an existing source, add an optional Note, and then click GENERATE.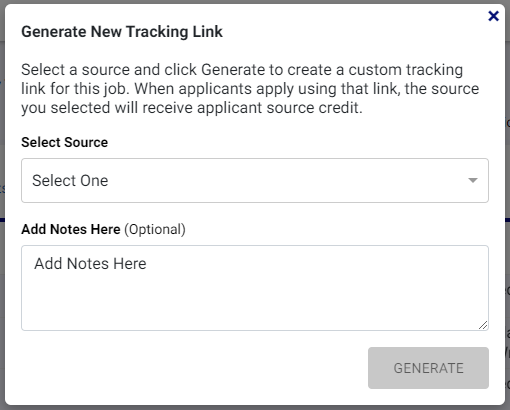 Copy the newly-created link to your clipboard and paste it on a website of your choice.