Account Administrators can elect to have a Google Map of the job's address display in job postings on your Career Site. By default, the map display setting is disabled and set to "No" for all jobs. When enabled, applicants viewing active jobs on the Career Site will be presented with a map of the Job's address, which is sourced from the Location in the Org Chart. The map can be viewed from any connected device: PC, tablet, or mobile phone. If an accurate address is not provided, the map displayed could be unpredictable. Visibility of the map is dependent on the Job Boards and will not show for Indeed Apply or Zip Recruiter.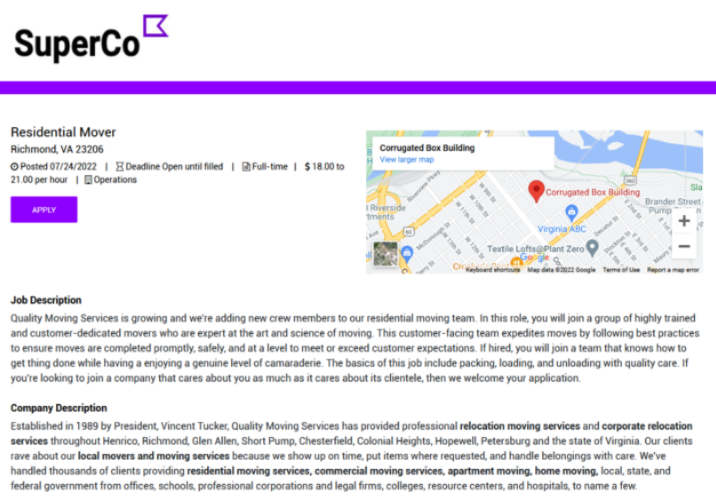 Update the Map Display Setting
Go to Admin > Career Site.
Use the Map Display toggle to switch to Yes to enable the map feature or No to disable the map feature.
Click SAVE to confirm.