Account Administrators for all state and local governments with 100 or more employees that require the EEO-4 form for workforce data collection can activate the feature in System Settings > EEO/OFCCP. Selecting EEO-4 from the data collection form dropdown and clicking Save will confirm the activation.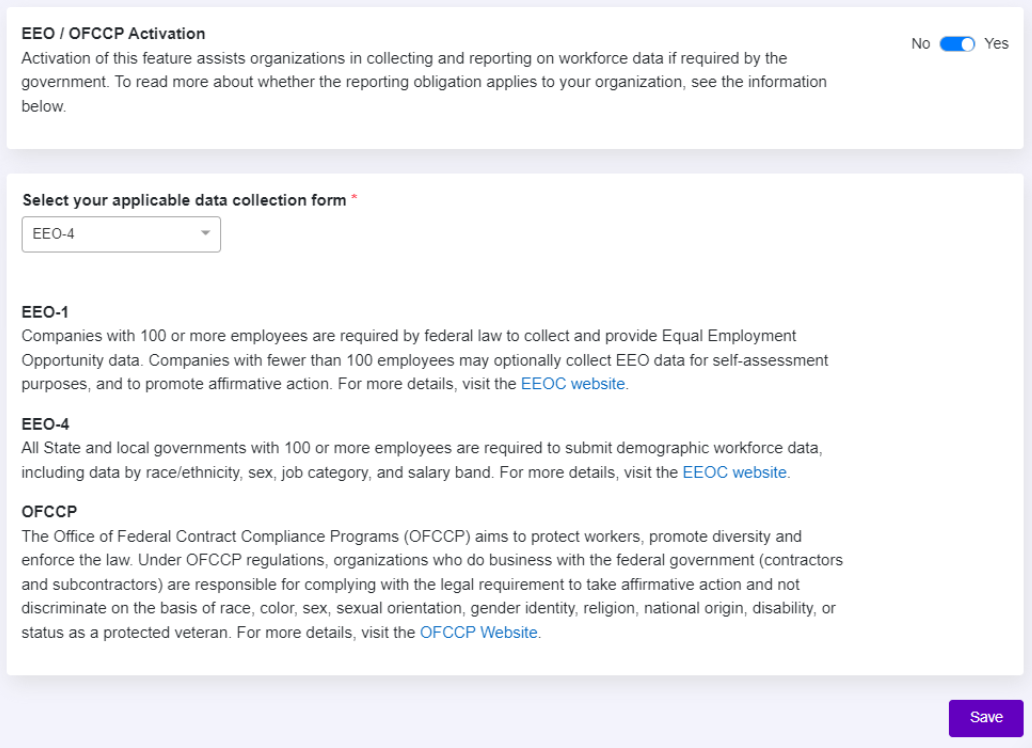 Once enabled, users will be required to choose an EEO-4 job category during Step #4 of the job posting process or when editing the job after it's posted.

To finalize the EEO-4 report for submission, it will need to be exported so the salary bands of each job category can be supplemented with payroll data. The hiring system does not contain the salary, since a job posting's salary may not actually be the final salary for which the candidate is hired.
Note: If Account Administrators enabled EEO-1, they can switch to EEO-4, but the EEO job categories of any previously posted job will need to be manually updated in the Job Details tab.