The Job Queue contains the list of all active jobs with a Job Status of either Posted or Paused. Account Administrators will have access to the All Jobs tab with every active position in the system and other system users will have the My Jobs tab, which will display positions to which they have been assigned as a member of the hiring team. As jobs are newly posted or members of the hiring team take actions, such as editing job posting details and pausing or unpausing jobs, they will appear with the recent activity at the top descending to the oldest.
When you open the Jobs tab from the main menu, the Job Queue displays underneath the Applicant Flow graph and Summary. The displayed metrics on the My Jobs tab will show current totals for all the positions to which you have access. You can use the available search features to filter your jobs by Location, Department, Sub-Brand, and Job Title.
To export the list of active jobs, use the "Take Action" button, click "Export Jobs List" and then "EXPORT" to confirm. You will receive an email that includes the data in a .csv file when complete. Depending on the size of the data the email may not be received immediately.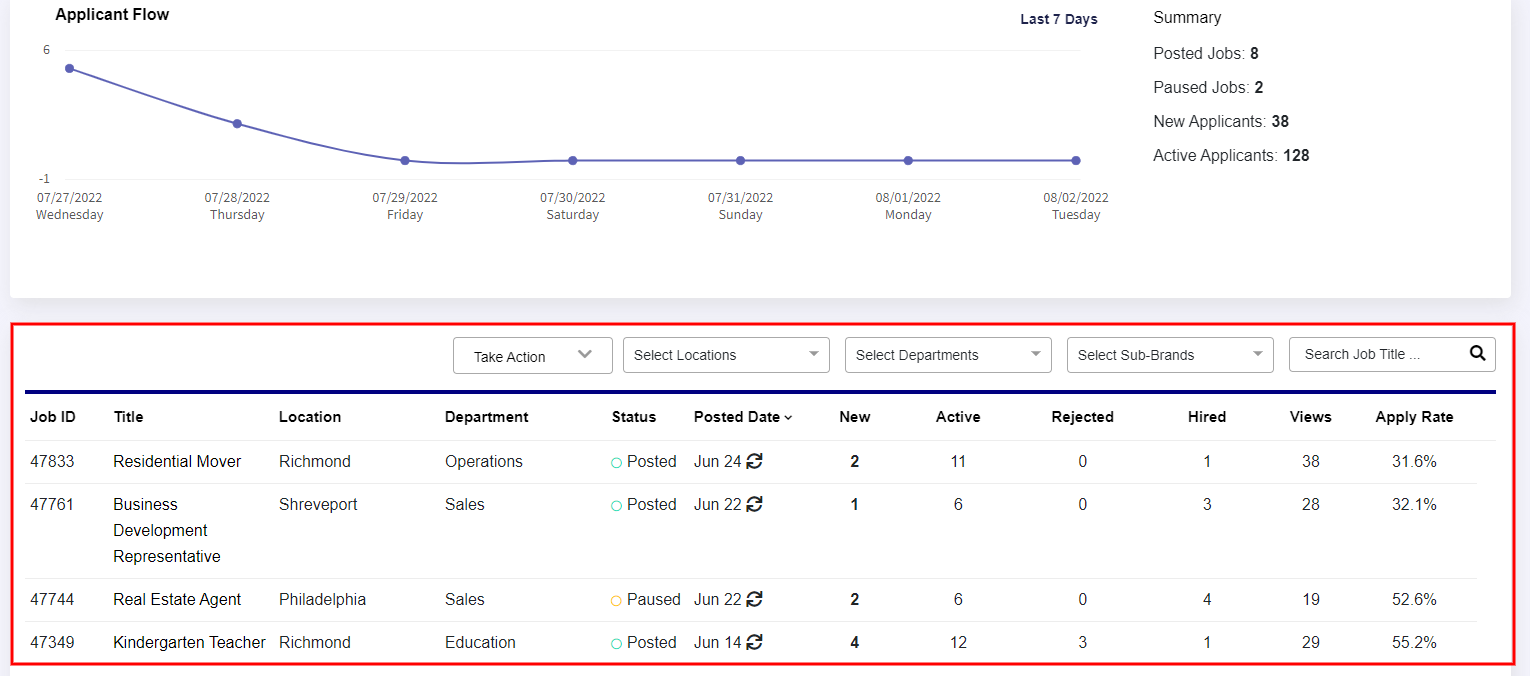 Clicking on a job title will open the full details of that position. From there, you can review the job in its entirety, including job-specific metrics, the job's Applicant Sources, Job Details, Hiring Team, its Applicant Queue to begin processing applicants, and more.