The Applicant Queue contains the list of all applicants for a particular job. As applications are received, applicants will appear with the newest at the top descending to the oldest.
When you open a position, the Applicant Queue displays underneath the Applicant Flow graph. By default, the system will display only applicants who have not yet been hired or rejected, however, you can view hired or rejected applicants using the Active Applicants Filter tool. Applicant Flags can be used to highlight applicants, and the columns can be sorted in ascending or descending order. Learn more about using the system's visual cues to determine if the applicant has been opened by the hiring team or has recently sent a message, etc.
Clicking on an applicant will open their full applicant file. From there, you can process the applicant using the job's assigned workflow stages, such as phone screening, scheduling interviews, checking references, and more.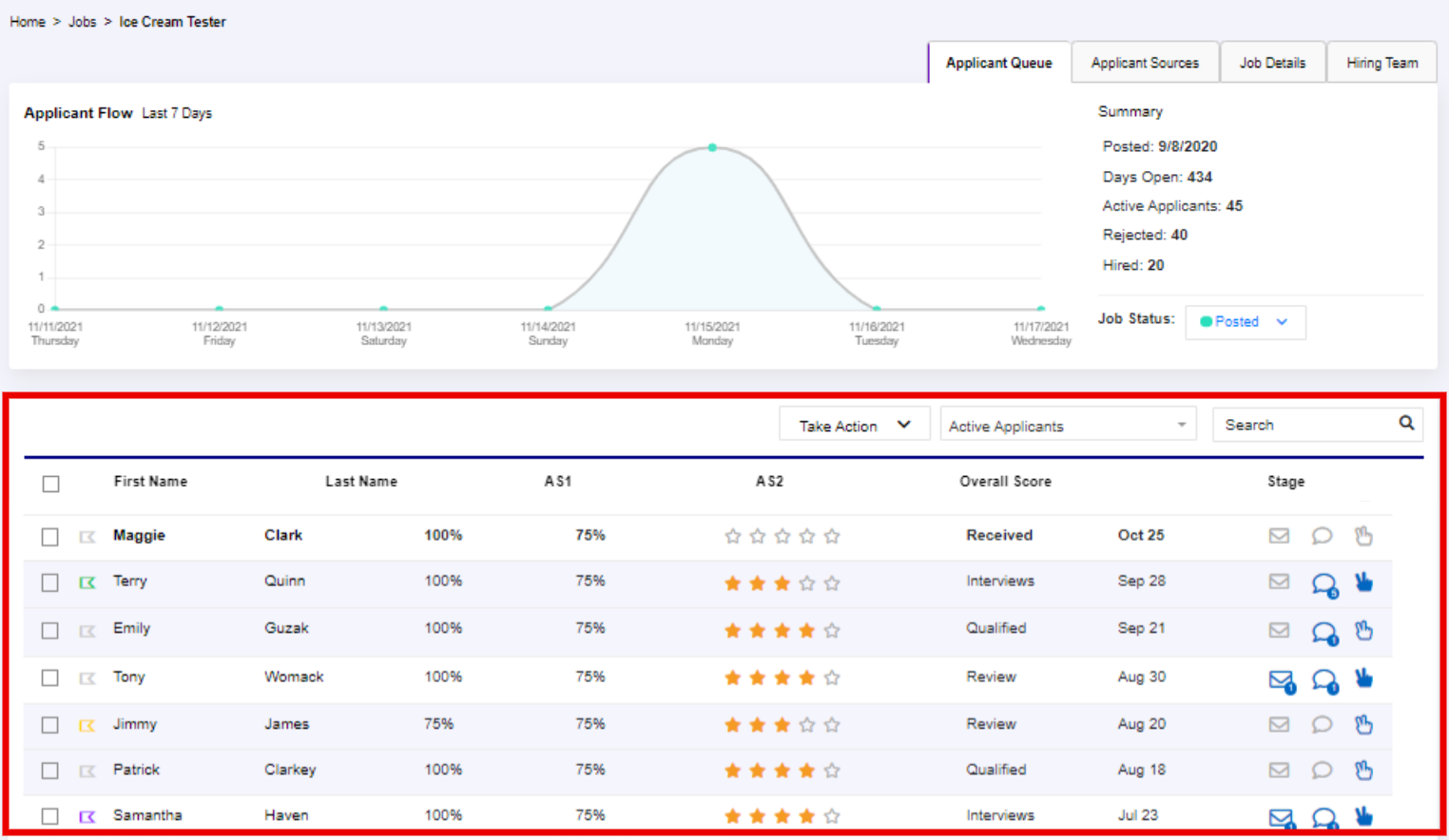 Note: Accessing applicants via the Talent tab will not provide an Applicant Queue because Talent showcases every applicant regardless of the position to which they've applied.