The Previous Applicant Alert in your hiring system will display if an applicant has previously applied to one or more jobs at your organization. When an application is received, the system will cross-check all applications in the system against the applicant's email address. If a prior application for that email address exists, a subtle alert in yellow to See additional applications will be highlighted in each application for duplicate emails.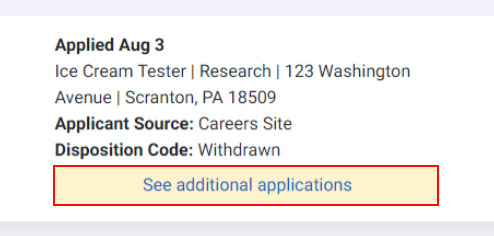 Clicking the alert produces a popup containing a list of each previous application sorted in descending order with the most recent application at the top. The following application details are shown:
Job Title linked to the applicant file
Date of the previous application
Current Stage
Disposition Code (if applicable)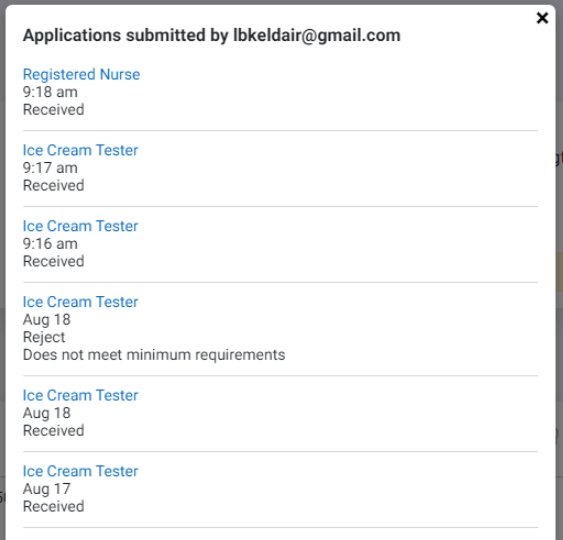 Clicking the Job Title will open the previous applicant file in a new tab.
Note: If a user isn't assigned as a member of the hiring team of the job to which the applicant submitted other applications, the user can view the information provided but can't open those applicant files.