We are here to help you get the most out of your hiring system, if you have a feature request to make, we'd love to hear it. You can find a link in your hiring system by clicking on the star icons in your system toolbar in the top right.

From the features pop-up, click on the "Feature Requests" tab and then "Suggest a feature" to open the form. Fill out the required fields, provide a detailed description of the feature, and provide any images for consideration. The KeldairHR Product Team takes the time to review every submitted your request.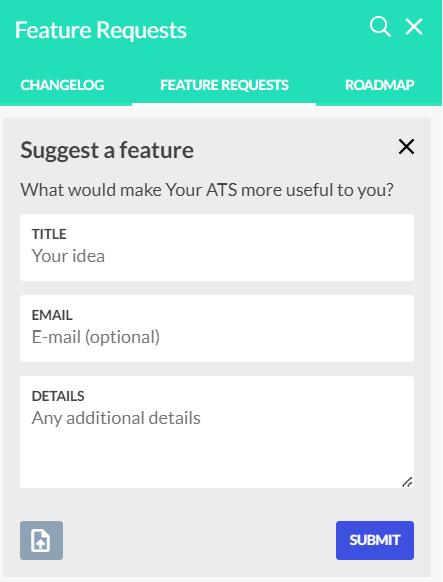 If you need help or have questions about your hiring system, contact your designated Account Manager for support or use our ticket system to submit a request to the KeldairHR Support Team.